VCA Development Team Delivers Ground Breaking New Features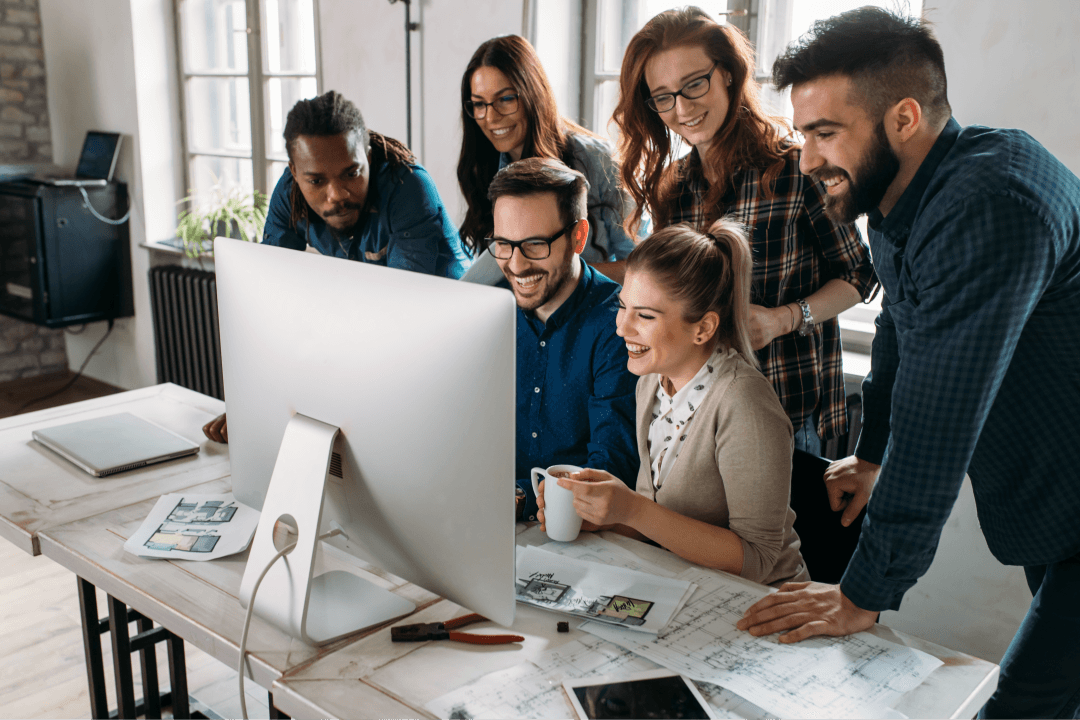 VCA releases  1.4 Latest Software With New Features and Improvements
Product update includes new cutting-edge features that provide vastly superior people tracking using pose estimation techniques and provides enhanced capabilities to assist in post event and forensic searches.
VCA Technology has today released VCAcore 1.4 to the market, delivering brand new functionality to optimally support operations in retail, traffic and security markets. The new functions to the flagship engine not only enhance security operational aptitude but also provides operators with enhanced business intelligence.
Key features include:
Advanced People Tracker
Our new GPU based advanced people tracker, enables our partners to develop applications and projects that seek to leverage highly accurate people detection and occupancy management solutions, particularly suited to retail and indoor applications.
The advanced people tracker, powered by AI Pose Estimation techniques, tracker provides robust human detection, highly resilient to common issues like reflections, shadows and environmental difficulties such as moving doors and signage. Setup is calibration-free and designed to utilise existing IP cameras; a fundamental advantage over many existing retail solutions. No need for custom cameras, proprietary sensors, nor specific fields of view!
Deep Learning Filter
An upgrade on previous functionality, 1.4 now offers an added layer of analytics using Deep Learning that removes the need for calibration, minimises false alarms, is lightweight, cost effective and evaluates up to 250 objects per second.
Colour filter
Enables integration partners to implement colour specific, post event analysis and reporting. This allows users to run searches by extracting metadata focusing on specific colours featuring in certain timeframes, areas etc. When executed in conjunction with the new deep learning people tracker, enhanced search functionality is achieved thanks to additional metadata for specific points of reference, allowing operators to search for particular coloured items of clothing, such as white trousers or red jumper.
Hardware monitoring (GPU & CPU)
Manages and creates alerts on the host system hardware to ensure the CPU/GPU is not overloaded. When supporting increasingly sophisticated AI and deep learning applications, alerts such as this help reduce instances of downtime and even eradicate it thanks to defined parameters.
Scheduling
System arming and disarming can now be scheduled for specific days and times. Schedules can also be incorporated within a rules configuration to give the operator a more defined and automated alter configuration.
Kevin Waterhouse, Managing Director of VCA Technology commented on the update:
"VCAcore is at the heart of our products; providing a modular, cross-platform engine that unleashes the true power of networked video. This update makes it even more unique as we can now offer key verticals not only improved functionality and applications, but business intelligence to save time. We have listened to our customers and delivered this update that really supports them in their new operating environment. From helping deliver more precise forensic searches to providing support to those operating in real or virtual environments, this programme is going to be a real game-changer."
The new update is available from October 1st.
For more information, please visit:
About VCA Technology
VCA Technology, founded in 2007, has over 40 global technology partnerships that provide security and business intelligence solutions to protect and grow firms' understanding of security threats facing their businesses.
Deployed worldwide in excess of 500,000 video channels, VCA Technology's analytics solutions accurately capture data to help a diverse range of businesses and organisations achieve a greater understanding of the behaviour of people who work or visit their premises. VCA Technology provides security personnel with a powerful tool to detect and combat theft and other criminal activity, as well as an opportunity for installers, remote monitoring centres and end-users to work together to reduce the time consuming and costly impact of false alarms.
View video of the advanced people tracker