Comprehensive line of cameras
The VCA AI camera range delivers a comprehensive line of cameras from 5MP up to 12MP that come in bullet, dome, minidome, pinhole, panoramic, and multi-sensor formats.
NX Embedded
Providing a complete camera-VMS solution at the edge. It brings all the advanced features of the Nx Witness server to the camera, allowing you to realise completely distributed solution, a server free VMS.
ANPR & Vehicle Recognition
Available across the IPAi range, the plugin can turn your camera into a license plate detector with the added optional feature of make, model and colour recognition.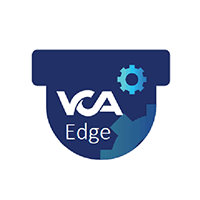 AI tracking
featuring VCA
The VCA edge plugin allows AI analytics and events to be produced on the camera, removing the need for server hardware using three deep learning engines to provide excellent results.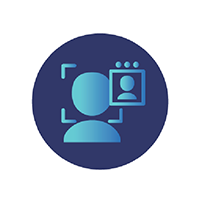 Face Recognition
Turning the camera into a FACE detector, this plugin can create an event when a face is detected and forward the metadata as part of an integrated solution or can be used as a standalone facial recognition system.
5 MP Options
5MP Compact IR Dome
IPAi365-FR
5MP Mini IR Dome
IPAi355-MR
5MP Mini IR Bullet
IPAi655-FR
5MP IR Bullet
IPAi65A05-MR
5MP Telephoto IR Bullet
IPAi65A05-ZR
5MP IR Fisheye
IPAi255-FR
5MP Flashlight Full Color Turret
IPAi375-MCA
5MP Flashlight IR Turret
IPAi375-MRA
8/12 MP
8MP Mini IR Dome
IPAi358-MR
8MP IR Bullet
IPAi65A08-MR
12MP IR Fisheye
IPAi259-FR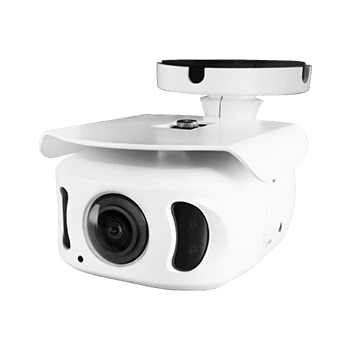 8MP 180° view IR Bullet
IPAi66A08-FR
Multi Sensor
Mini Dual Sensor AI IP Camera
IPAi96A10-FR
IR Surround Quad Sensor Ai IP Camera
IPAi97A20-MR
Dual Thermal AI IP Camera
IPAi98A05-Q56