Real-time AI video analytics processing
Video analytics is a cost-effective solution that enables you to step up your security, enhancing your critical infrastructure to protect your assets and customers.  
Our comprehensive video analytics software provides deep learning, real-time tracking and data to improve security, increase efficiency and enhance customer experience.
Why intelligent video analytics?
Video analytics transforms your security infrastructure. It's not always possible to have a security guard to manage security systems and monitor cameras 24/7.
Whether you lack resource or time, artificial intelligence based video analytics is a cost-effective solution that gives you a complete 360 of your security management systems, enabling you to monitor locations and track objects around the clock.
Video analytics also gives you insights to help improve your security, staff and customers. Use insightful data to reduce or remove work, map out where staff is needed, tighten your security and understand customer behaviour, so you can provide a better experience.
Key features of AI-based intelligent video analytics
Our leading AI video analytics and rules engine can be leveraged to provide the right and unique solution for your needs. The quality of the metadata produced by video analytics informs and improves decision making when it comes to security management and protecting staff and customers.
Discover how our intelligent AI video analytics supports your business and customers.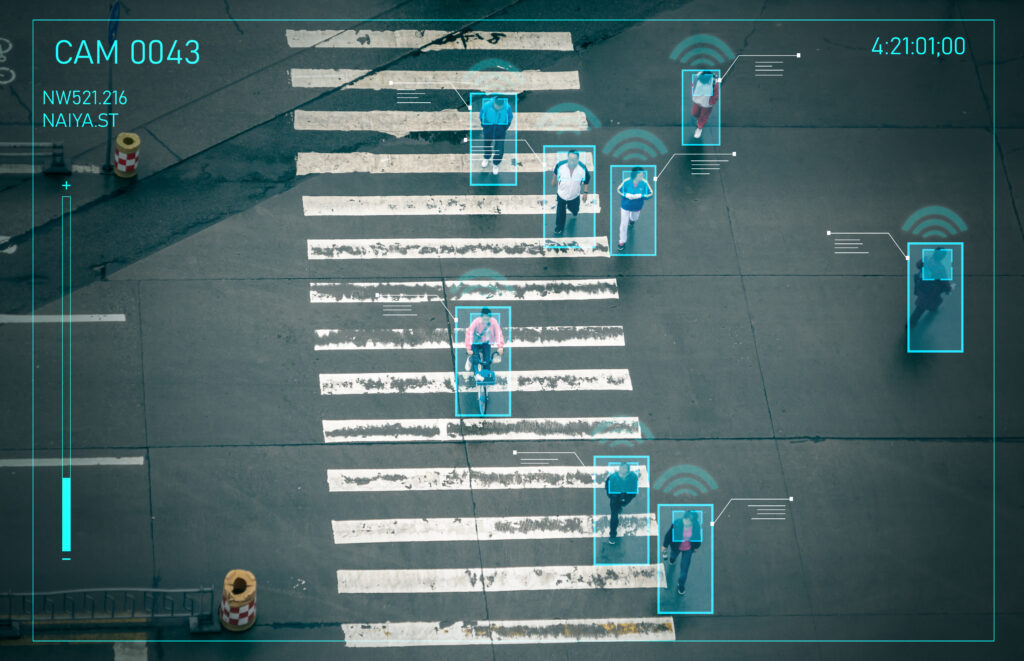 Vehicle and Facial Recognition
Use video analytics to identify known and unknown individuals and vehicles. Through AI video analytics and our comprehensive line of cameras, we turn cameras into detectors that can recognise licence plates and faces.
---
Behaviour Detection
As a future-proof addition to your security solution, our analytics software delivers highly-optimised tracking algorithms to track and identify objects and suspicious behaviour 24/7, resulting in a reduction of false alarms and staff workload.
---
Queue Management and Counting
Our analytics generate and report accurate data on customer statistics in real-time, like dwell time and performance, so you can optimise your environments and staff effectively.
---
Forensic Search
Our data aggregation and search tool constantly extract metadata from connected cameras to quickly find a person, vehicle or object of interest and return an image or video footage within seconds.
If you have any questions about our industry solutions or want to know more about how our advanced AI analytics can support your business, get in touch to speak to our team. We can help you find a solution that meets your needs and integrates seamlessly with your business to give you better security and insights.
Complete our contact form below and we'll get back to you as soon as possible.