Our development road map is geared towards continually improving our analytics and making installation easier for our client's customers.
We are reliant upon partner feedback, ideas and a close working relationship, this is essential to maintain our position at the head of the video analytics market.
We routinely exchange information to ensure our knowledge of industry requirements and trends is current and informed, keeping our partners ahead of the game.
Many of our partners have undertaken a deep integration of our analytics at either a server level or edge-based, camera level to provide their customers with the very best in user experience and performance, we refer to these as our "preferred partners". We also do extensive testing of many of the most popular VMS to ensure that our sales channels get the widest possible choice, these we list as "VCA works with".
If you are interested in becoming a partner, please contact us: becomeapartner@vcatechnology.com
If you have any questions regarding any of the integrations, please contact us via our ticket system or email: support@vcatechnology.com
Preferred Partners
Arteco NEXT VMS integrates VCA Server's set of Rules and Filters using Arteco Open Connector, the integration platform, natively compatible with VCA's customizable set of Actions. This allows Arteco VMS customers to view and store Video with metadata, receive events and apply for Smart and Forensic searches on the recorded video. Technically, VCAserver is configured to send alerts with metadata using VCAcore's actions engine to Arteco NEXT VMS.
Obseron combines VCA analytics with user-friendly video management software. VCA combined with Obseron's rule engine creates a feature-rich yet affordable solution to any instance where observation and AI-based actions are required.

The GANZ CORTROL VMS offers integration of VCA Technology Analytics which allows the GANZ CORTROL VMS customer to view and store embedded metadata-based video. The CORTROL VMS can then use the metadata to drive Smart Forensic based searches on the recorded video. It is possible to drive numerous actions and or notifications within the CORTROL VMS using the same metadata.
Luxriot® Evo is a high-performance video and data management server and a complete surveillance ecosystem solution for enterprises of any size. Luxriot® Evo integration with VCA Technology video analytics ensures that the Evo server receives the video with metadata overlay alongside with all possible analytics events provided by VCA device or server. The user then sets up the reaction chains in Evo, choosing from the wide range of options suitable for his scenario.
VCA Technology integrates with Nx Witness VMS via the Nx Server API and Nx Metadata SDK to allow operators to view detected objects and define rules. These rules can be used to create alerts either by VCA's in-camera or server-based analytics all within the NXwitness environment.
Go to support portal download page
DW® is the industry leader in digital recorders, surveillance cameras and related management software, delivering complete video surveillance solutions for HD over Coax and HD IP systems of any size and for any application.
Mirasys, with more than 70,000 customers and nearly one million cameras connected in 40 countries Worldwide, is a leading supplier of open platform Video Management Systems. Mirasys surveillance systems are used for perimeter protection, building management, loss prevention, and enhancement of operational efficiency in many industries. Analytics is a key part of our product offering and our V9 release includes the latest version of VCA .
Within the latest version of NetStation software we provide integration with all VCA products which allows for best and most flexible use of VCA. All VCA events are stored in our software in SQL database that allows us to create interactions with the rest of our software through "Events and Actions". It enables management of all servers from one location and also to store ALL EVENTS in one place, creating interactions between those machines; A VCA rule on one server can start action automatically on other machines
Deep integration ensures operators can monitor video analytics events from one centralized Digifort platform. Our close collaboration with VCA spans more than a decade, and the depth of integration is of the highest level, fully embedded in Digifort's platform, delivering an unparalleled level of power, ease of use and configuration/deployment.. Digifort's integration with the next generation VCA optimizes accuracy, performance and more significant user experience.
Immix provides software to monitoring organizations with an intuitive integration platform that connects to various disparate security products. The Immix CS/GF platform is integrated with the VCA video system that leverages the advanced video analytic alarms generated from VCA devices to minimize false alarms while monitoring challenging outdoor location.
Sky-Walker is an open integration software platform capable of integrating many systems into one, central system monitoring and command application. Entelec has partnered up with VCA in order to provide a database environment for their video analytics software. This way, Sky-Walker is able to present users with video analytics data in the form of reports and real-time data. Also, different rules can be created within the VCA analytics engine in order to send events directly to Entelec's Sky-Walker software platform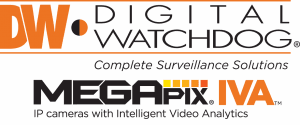 NDAA-compliant powerful Intelligent Video Analytics (IVA), detecting and classifying people and objects in real-time. The analysis of video content by the IVA engine provides users the ability to automatically analyze video, detect and determine events at the edge. Processing the raw video data in the camera itself, near the source, significantly reduces bandwidth consumption, increases accuracy and reduces response time.
Wavestore's widely trusted Video Management software is truly independent and open-platform, enabling you to manage video from any type of camera from any leading brand, mixing live and recorded views on the same screen at the same time, to provide enhanced situational awareness. Our integration with VCA Technology delivers a truly unified security solution that combines powerful video, data and audio management with flexible Intelligent Video Analytics capability.
Lanaccess is a secure, smarter and profitable video-surveillance solution. We have more than 20 years of experience in the video surveillance sector, manufacturing and designing both hardware and firmware for video recorders and our powerful VMS solution. Our solution provides a global view and control of the whole video surveillance system.
VCA Analytics are fully integrated with the Lanaccess products, to deliver the best value to our customers.
VCA products connected with WMS (Warehouse Management System) are bringing valuable data to the system which are the essential part of the warehouse operations' optimization process. As the key benefit for users is that VCA creates added value to customers through providing insights, two-way communication, smart analytics, and putting warehouse operation in a safe environment.
ABACUS is a proven people counting and visitor information solution. Together with AI-driven analytics from VCA Technology, ABACUS uses the latest smart technology to accurately and reliably capture people counting data to enable in-depth analysis and quick access reporting to help organisations to plan and grow footfall at their venues safely.
Intellve Solutions Private Limited is a Software Company that has monitoring as well as command & control software products & solutions for different industries. Their main Enterprise software is a State-of-the-Art Integrated Command & Control Centre Application (Intellve ICCC) for Smart Cities, Large Enterprise Operational Security, e-Surveillance for BFSI and for Safety & Security of Critical Infrastructure.
NVIDIA Metropolis makes it easier and more cost effective for enterprises, governments, and integration partners to leverage world-class AI-enabled solutions to improve critical operational efficiency and safety problems. The NVIDIA Metropolis ecosystem contains a large and growing breadth of partners who are investing in the most advanced AI techniques, most efficient deployment platforms, and use an enterprise-class approach to their solutions. Further, the program offers the opportunity for partners to collaborate with industry-leading experts and other AI-driven organizations.
| VMS | VCAserver Web UI | VCAserver REST API | SDK integration | IPM/IPAi Camera |
| --- | --- | --- | --- | --- |
| Alnet | ✔ | ✔ | | ✔ |
| Arteco | ✔ | ✔ (In development) | | ✔ |
| Axxon Next | ✔ | | | ✔ |
| Digifort | ✔ | ✔ | ✔ (In development) | ✔ |
| DW Spectrum | ✔ | ✔ | ✔ (In development) | ✔ |
| ExacqVision | ✔ | | | ✔ |
| Ganz Cortrol | ✔ | ✔ | | ✔ |
| Immix | ✔ | | | ✔ |
| Luxriot EVO S | ✔ | ✔ | | ✔ |
| Milestone | ✔ | | | ✔ |
| Mirasys | | | ✔ | |
| Nx Witness | ✔ | | ✔ | ✔ |
| Obseron | | ✔ | | ✔ |
| Verint | ✔ | | | ✔ |
| Wavestore | ✔ | ✔ (In development) | | ✔ |
| Wisenet Wave | ✔ | | | ✔ |